Leadership
The "ethics for success" belief of the Saraff Group is carefully nurtured across all group companies and SIL executive management has been selected from best in class with emphasis on their "values and beliefs".
SUSHEEL KUMAR SARAFF
Chairman/Founder
Susheel is the founder and visionary Chairman of Saraff Group of Companies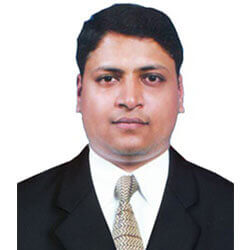 JAY PRAKASH SARAFF
Group Managing Director
Following on his father's footsteps Mr. Jay is managing the company and developing new business opportunities.
VIJAY SARAFF
President Saraff Infotech
Vijay is passionately building on the Saraff Group's legacy, driven by a firm belief in the role of technological solutions in creating and enabling businesses of the future.